This Saturday, March 30th 10am to 3pm
(An hour of networking with donuts provided by Purple Glaze begins the day at 10am, with panels immediately following at 11am)
REMINDER: The Asbury Park Women's Convention will take place on March 30th from 10am-3pm. This year the event will be at the Stone Pony and will tackle the issues of: Cannabis and Wellness, Being A Trans Ally (with Garden State Equality), and Agreeing To Disagree. There will be food, vendors from local women-owned businesses, and coffee. Tickets are extremely limited and the APWC strongly encourages everyone to buy tickets at the Stone Pony box office to bypass fees.
MUSIC: We want to thank musician Pamela Flores for performing. She is a fierce, talented, and outspoken rock star. She is a social justice warrior and Asbury Park legend. Pamela will be performing a few of her hit songs and telling us more about her journey as social media ambassador for New Jersey Coalition Against Sexual Assault.
PANELS: We want to thank the amazing women who will be moderating these panels:
Being a Trans Ally (with Garden State Equality)
Jackie Baras, founder of Proudly Me! a free education and support program to help the transgender and non-binary-confirming community members by creating a safe space of learning through peer support and resources
Cannabis & Wellness
Kelly Crosson, the vice president of Cannabis Industry Association, who will get us up to speed on all things cannabis and wellness
Agreeing to Disagree
Jennifer Holdsworth, Senior Political Strategist at MWWPR, who will be highlighting strategies and ways to agree to disagree and maintain progress in a movement that has a lot of important priorities and action items.

ALL ARE WELCOME! Anyone and everyone who wants to attend this conference is welcome (stay for the day or just a panel). Tickets are $15 for seats, $10 to stand and $20 on the day of the event.
Vendors:
Supporting Organizations:
Pick up this week's TriCity News to read all about it!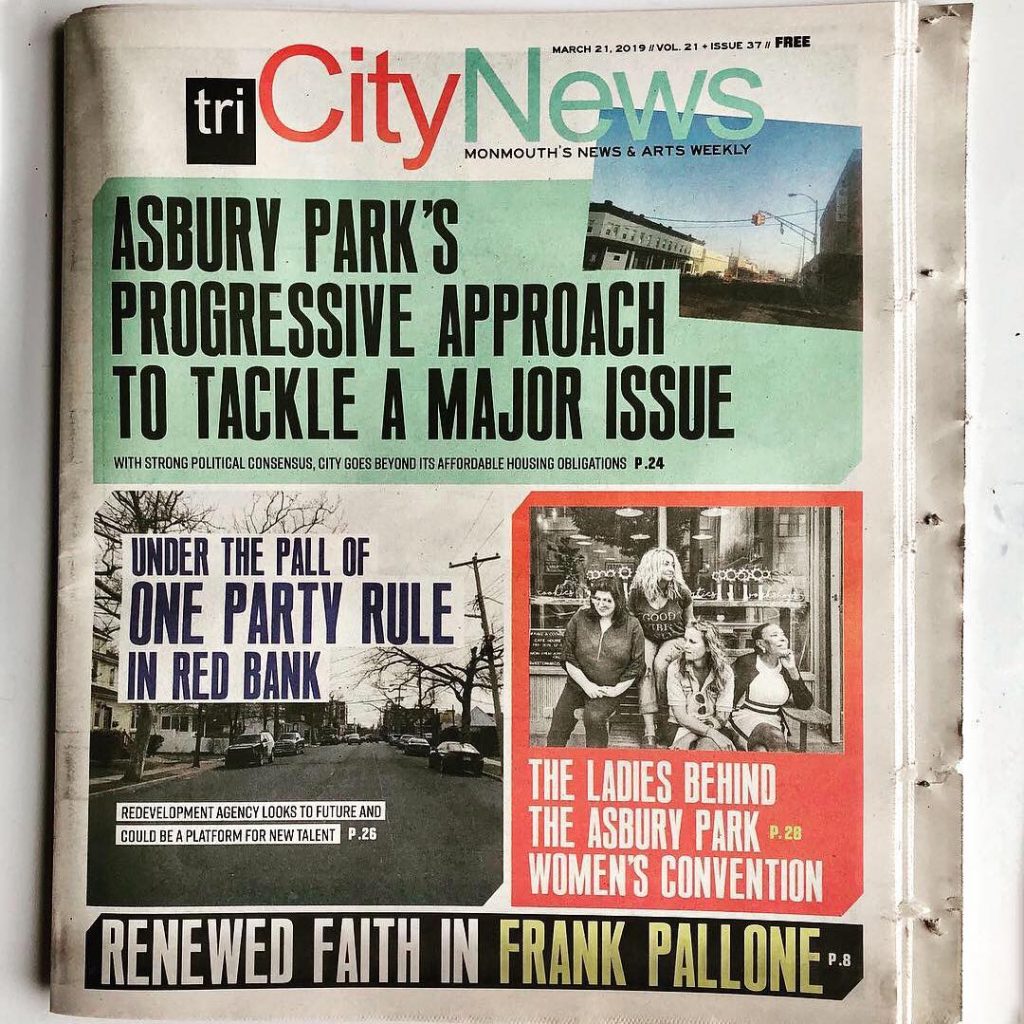 We would like to thank our sponsors: