Founders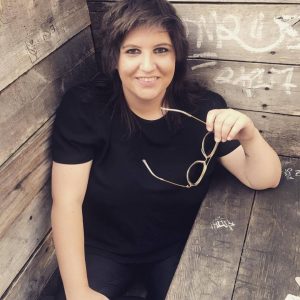 Jess Alaimo
Jess Alaimo is a comedian and social activist with ties to the Asbury Park arts and music scene. She hosts the weekly Asbury Park comedy show "So You Want To Be A Comedian" and has performed all over the tri-state area.
Alaimo has been known to merge social causes with comedy and entertainment, most recently with her series of benefit shows titled "Fight For Your Right To Potty", which raised money for the transgender community. Alaimo was also an organizer of Asbury Park's Stand Against Hate rally. A huge proponent of fellow young people getting involved in politics, Alaimo has recently formed the Asbury Park Young Democrats Committee.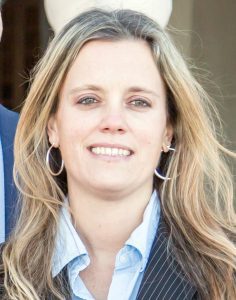 Amy Quinn
Amy Quinn is the Deputy Mayor of Asbury Park and an attorney for the Community Health Law Project in Eatontown. The Law Project assists the disabled poor with their legal matters. Through negotiation, litigation, and advocacy, Quinn combats discrimination, protects rights, and preserves independence and quality of life.
Quinn has been an Asbury Park City Council member since July, 2013, According to Quinn, being on the City Council and watching both the Council and the Community's ideas come to fruition has and continues to be an amazing experience.
Amy and her wife Heather were among the first couples married in New Jersey, at midnight on October 21, 2013, on the boardwalk in Asbury Park.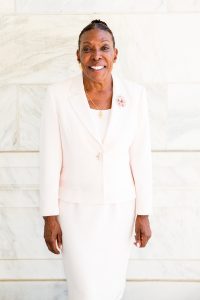 Yvonne Clayton
A proud graduate of Asbury Park high school, Yvonne Clayton has served Asbury Park as a Council member since January 2015. Growing up on the southwest side, Clayton remembers how Springwood Avenue was the lifeblood of the community, and as a councilwoman she was vital in making Springwood Avenue Park a reality.
Yvonne is a graduate of Central State University, a former social worker, and an AT&T retiree, where she held several positions from Account Executive supporting Fortune 500 companies to Eastern Regional Sales Support Manager.
But Clayton is not just an accomplished politician and savvy businesswoman. She also had a brief stint with Cirque du Soleil!  In retirement, Clayton managed a hair salon, and even appeared on a reality TV show – "Hair Trauma."
Kerry Margaret Butch
Kerry Margaret Butch is the Community Outreach and Engagement Coordinator for the Center for Environmental Exposures to Disease at Rutgers University. She has over twenty years' experience working in cities throughout New Jersey, serving in a variety of capacities such as Executive Director (League of Women Voters of New Jersey and the Asbury Park Consortium), Urban Project Director (ANJEC), and community organizer, (Ironbound Community Corporation and New Jersey Citizen Action.)
Notably, Kerry produced the award- winning documentary entitled, "Greetings from Asbury Park" shown throughout the country and on PBS, and assembled the same crew to create "Storming for the Vote: Hurricane Sandy and the Election." Kerry can be funny, but mostly when she's not trying to be. She learned about politics while being almost the head waitress at Anita's New Mexican Style Mexican restaurant in Fairfax, Virginia. She's been working and or living in Asbury Park since 1994 and has, in fact, seen more than once ghost at the Stephen Crane House on Fourth Avenue while renovating and living there – as did her dog, Kara.
Linda Phillips
Linda Phillips is an Asbury Park resident who wants to see our community and our country thrive. She is an organizer for Jersey Pride's Asbury Park yearly LGBTQ festival.  An advocate for civil rights, equality and inclusion for women, people of color and the LGBT community, Phillips actively works to make a difference in the world. In Linda's own words, "These things can only happen if we work together. Let's make it happen!"
Organizers
Retha Onitiri
Stephanie Salomnsen
Christina Zuk
Maura Collinsgru
Elizabeth Coulter
Geri Jannarone
Dena Marie Mottola Jaborska
 Nina Summerlin
Patricia Teffenhart